What is a VA Guaranteed Home Loan?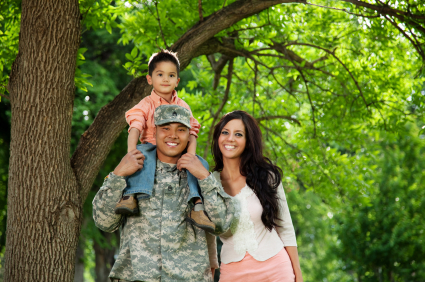 In 1944, the U.S. government produced a military loan guaranty program to help returning service members purchase homes. The result was the VA guaranteed loan, a mortgage loan that is issued by approved lenders (banks, mortgage companies, etc.) to eligible veterans and requires no down payment.
Currently, the VA home loan program is more important than ever to members who have served in the military. Lenders nationwide increased their lending requirements due to the housing market collapse and this increased the importance of the VA home loan program to military borrowers. Many veterans and active service men find it difficult to meet the required credit standards and down payment requirements, but the VA guaranteed home loan can help them. 
There are numerous details and many pieces of information to think about when considering a VA home loan. I encourage you to use our resources to educate yourself on the specifics of this home loan benefit. If you have further questions, you can contact one of our VA Loan Specialist at your convenience. I look forward to working with you!