Questions that may arise BEFORE you obtain a VA Loan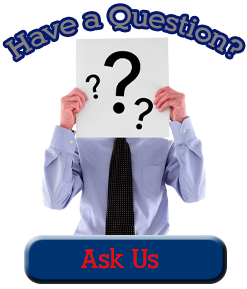 What is a VA guaranteed home loan?
A VA guaranteed home loan is a loan issued by private lenders to eligible veterans to help them purchase a home for their own personal occupancy. The guaranty denotes that the lender (bank, savings & loans, or mortgage companies) is protected against loss if the borrower fails to pay off the loan. The guaranty replaces the protection that the lender ordinarily obtains when they require a down payment that allows the borrower to receive favorable financing. The VA guarantee home loan requires no down payment from the borrower because of the guaranty.
Is there a maximum loan limit?
No, there is no maximum loan limit. Although, lenders will generally lend up to four times the amount of a service member's entitlement without requiring a down payment.
What if I have an entitlement? Will that guarantee that I get a home loan?
A VA entitlement refers to the amount that the U.S. Department of Veterans Affairs would be willing to finance for qualified service members. The VA grants this backing to the lenders to encourage lenders to make loans to veterans.
Each eligible borrower starts off with an entitlement amount of $36,000 for a mortgage of up to $144,000. For VA loans that exceed $144,000, additional entitlement up to $68,250, is available. When basic and other entitlements are combined, a qualified borrower may have enough federal backing to get a VA backed mortgage of up to $417,000.  This loan limit changes yearly and having an entitlement does not immediately qualify a serviceman for a VA loan, nor does it mean that they will qualify for a loan of up to $417,000.
What is a Certificate of Eligibility and how do I get one?
A CEO (certificate of eligibility) is a required document in the VA loan application process. It helps the lender calculate a potential military borrower's entitlement. An ACE (automated certificate of eligibility) is often easy to acquire because most lenders have access to the ACE system. This Internet application can determine eligibility and release an online Certificate of Eligibility in seconds. Veterans and active servicemen can also apply for a CEO by submitting a completed VA Form 26-1880, to the U.S. Department of Veterans Affairs: Winston-Salem Eligibility Center, along with their proof of service.
What are the benefits of a VA Home Loan?
VA home loans offer a variety of benefits:
No down payment (unless the purchase price is more than the reasonable value of the property).

No PMI (private mortgage insurance).

A negotiable fixed interest rate with competitive mortgage interest rates.

Equal opportunity for all veterans regardless of race, color, religion, sex, handicap, or national origin.

Ability to finance the VA funding fee.

Closing costs are equal to other financing types and are sometimes lower.

Right to prepay with no penalty.

Long repayment terms.

Leniency is extended to qualified VA homeowners who are experiencing financial difficulty.
What doesn't VA do?
The VA only guarantees the loan and cannot guarantee that the home you purchase will be free of defects. The VA appraisal is not intended to be an "inspection" of the property. Before you legally commit to a purchase agreement, you should seek professional advice about the condition of the home you're thinking of buying. If you build your home, VA cannot force the builders to correct construction defects. VA can only suspend the builder from participation in the VA Loan Guaranty program. Neither can VA provide you with legal services.
Is a Guaranteed Loan a gift?
No, guaranteed loans must be repaid. If payments are not made, the house may go into foreclosure.
Does the VA loan extend outside of the United States?
Unfortunately, VA loans are only applicable to property in the United States, its territories, or possessions.
Can previous bankruptcy disqualify a service member from getting a VA loan?
No, bankruptcy does not disqualify you from a VA home loan, but the following rules apply:
If the bankruptcy was discharged more than 2 years ago, it may be disregarded.

If the bankruptcy was discharged within the last 2 years, it may not be possible to determine if the borrower has a satisfactory credit score unless good credit has been reestablished or the bankruptcy was caused by circumstances beyond the borrower's control (unemployment, medical bills, etc.).

If the bankruptcy was discharged within the past year, it may not be possible to determine if the borrower has a satisfactory credit score.
Why is there a fee for a VA home loan? And why is the fee higher for second time VA loan recipients?
The VA funding fee is required by law. The purpose of the fee is to enable a veteran to contribute toward the cost of the loan and reduce the cost to taxpayers. The funding fee for second time borrowers who don't make a down payment is slightly higher because those veterans have already had a chance to use the benefit once before. Second time borrowers have also had time to accumulate equity and save money towards a down payment. Second time borrowers who make a down payment of up to 5 percent pay a lower funding fee of 1.5 percent, which is the same as first time borrowers who are making the same down payment. If a 10 percent down payment is made, the fee drops to 1.25 percent. To determine the exact funding fee, please review the funding fee table.
If I want to purchase a home with a VA loan, do I need to occupy the property?
It is required by law that you certify intent to occupy the property as your home. This requirement is considered satisfied if you actually occupy the property as your home after the loan has been closed or within a reasonable time after the closing. If you are a veteran overseas, your spouse may satisfy the occupancy requirement. The law makes no provision for occupancy by relatives as a substitute.
Can a service member join with a civilian, who is not his or her spouse, in obtaining a VA loan?
Yes, but the guaranty is only based on the veteran's portion of the loan. The guaranty cannot cover the civilian's portion. Talk to lenders to determine whether they accept joint loan applications. Lenders who allow these types of loans will generally require a down payment to cover risk on the civilian's portion.
If a veteran passes away before the loan is paid off, will the VA guaranty pay off the balance of the loan?
No, the loan payments then become the responsibility of the surviving spouse or other co-borrower. If there is not a co-borrower, the loan becomes the responsibility of the veteran's estate. To offset these payments, mortgage life insurance is available, but it must be purchased from a private insurance source.